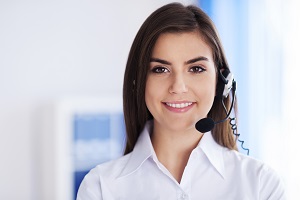 High-quality natural stone with perfect design
Marble tiles are something special. Marble has always been one of the most popular natural stones when it comes to cladding buildings, statues or floor slabs of all kinds. Even in ancient Rome, marble was often used to display wealth and splendour. And so Caesar Augustus asserted that when he seized power in Rome, he had found a city of bricks, but he had left his successor as a city of marble. In the following centuries, marble became more and more expensive as a building material so that until modern times only the wealthiest could afford it. But with the flood of cheap natural stones from Asia, which hit the European market in the last two decades, the prices for marble also dropped extremely.
Marble tiles in various designs - because beauty is timeless
The beauty of a genuine natural stone is something unique. Naturalness and purity in its appearance as well as in its pattern can hardly be surpassed. Industrially produced floor coverings cannot compete with the extraordinary charisma of a floor covering made of natural stone. And marble tiles are among the most popular natural stone floor and wall coverings. No wonder, then, that the demand for marble tiles of all kinds has risen dramatically in recent decades. In our collection, you will find everything from dark and black marble tiles to light and white or cream models, everything you could wish for in terms of choice. We offer you the best quality from quarries in Italy and Spain. Because even if the natural stones from Asia have made the market much cheaper than it was in the past, quality must remain a characteristic that is of the highest importance.
Marble tiles - the versatility also for your household
Whether as a black floor tile, as a wall tile with cream for your bathroom or as a dark countertop for your kitchen. Marble tiles are also excellent as light windowsills. Get an overview of our collection. You will be excited about the quality and outstanding designs.