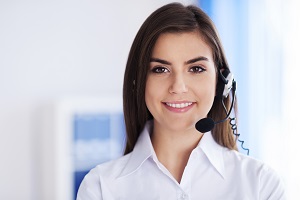 Service hotline
Support and counselling via: +49 (0) 2562 917171 Mon - Fri: 10:00 am - 5:00 pm
Sat: 10:00 am - 3:00 pm
info@ninos-naturstein.com
Polished floor tiles for glamorous moments
When designing modern bathrooms, living rooms and bedrooms, you eventually face the question: Which floor tiles create the best atmosphere in my rooms? While matt tiles create a natural sense of space, polished floor tiles bring stylish nuances into your home.
Bring glamour to your home
Polished floor tiles are porcelain stone tiles which were polished immediately after the firing process. The nature of the material and its grain are thus particularly well accentuated. The polishing of the tiles creates a smooth surface that reflects light in a unique way. The result is a very elegant look that creates an exclusive ambience in kitchens, bathrooms and living rooms.
We have our polished floor tiles in the following dimension in stock for you: 
- Floor tiles 30x60 cm
- Floor tiles 60x60 cm
- Floor tiles 75x75 cm
- Floor tiles 80x80 cm
- Floor tiles 120x60 cm
- Floor tiles 100x100 cm
How can I best integrate polished floor tiles into my rooms?
Polished floor tiles require more maintenance than matt tiles, for example. They need to be cleaned and re-polished more often, but they also give you many glittering moments in your home. We have put together three examples of how you can use polished floor tiles:
Polished floor tiles for your bathroom
The bathroom should be a relaxing place where you start and end the day. Polished floor tiles are particularly convincing in their classic design and give the entire room a stately touch. Feel like king and queen in your bathroom.
Polished floor tiles for a modern living room
Your living room is a prestigious space that reveals much about your taste and sense of style. Polished floor tiles look very magnificent on larger surfaces in the living room. They look wonderful in a fireplace and to futuristic furniture in industrial style.
Let us talk about the details. Thanks to our large network, we deliver polished floor tiles all over Europe very quickly. We source our floor tiles from top brands in Germany, Italy and Spain. When purchasing our tiles, we do not engage in intermediate trade and can therefore also offer you our polished floor tiles at a very attractive price.