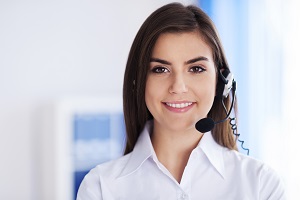 Service hotline
Support and counselling via: +49 (0) 2562 917171 Mon - Fri: 10:00 am - 5:00 pm
Sat: 10:00 am - 3:00 pm
info@ninos-naturstein.com
Matt floor tiles: Versatile designs with a natural look
The dull surface of matt floor tiles is trendy in the 21st century. They do not reflect light so intensively but have a natural look. And even when small and large feet walk barefoot across the floor: Floor tiles in matt finish are very easy to clean and also make cleaning agents and toothpaste stains visually disappear.
How can I integrate matt floor tiles into my rooms?
Floor tiles have long since found their way out of modern bathrooms and are also used to create cosy and futuristic rooms. Their matt finish allows fingerprints to be removed and gives every floor an exclusive look. Matt floor tiles enhance the appearance of every room. They go wonderfully with simple wooden furniture in the living room, with country house style furnishings and with Mediterranean designed areas.
Matt floor tiles in wood and natural look
Our matt floor tiles are made of robust and high-quality stoneware but can look like a wooden or marble floor. Our floor tiles, for example, show the natural grain of a wooden trunk. If you lay these matt floor tiles in the room, you enjoy the feeling of being in the middle of nature and still have the advantages of matt floor tiles made of porcelain stoneware. Other matt floor tiles have a discreet marbling or are simply plain.
Why buy matt floor tiles from Ninos Naturstein & Fliesen?
Floor tiles made of porcelain stoneware can be used in many different ways and are characterised by their high load-bearing capacity. They are manufactured according to a process invented in Italy in 1980. Due to the firing process, they are less porous, easier to clean and can take on many different designs.
Matt floor tiles are available in the following dimensions: 
- Floor tiles 30x60 cm
- Floor tiles 60x60 cm
- Floor tiles 75x75 cm
- Floor tiles 80x80 cm
- Floor tiles 120x60 cm
- Floor tiles 100x100 cm
We have floor tiles for you from top brands in different countries such as Spain, Poland, Italy and Germany. The quality tiles are laid in private households. In addition, tilers, architects and contractors are also enthusiastic about the high standard of our matt floor tiles.
The advantages of our matt floor tiles at a glance:
- Quality tiles from the best manufacturers on the market
- Skirting boards can be cut directly from the tile
- Fast, Europe-wide shipping
- Delivery of very large quantities possible
- Large selection of customised designs
Why are the matt floor tiles so cheap?
When selling our matt floor tiles, we do without the expensive inclusion of a middleman and purchase our products directly from the manufacturers. We are happy to pass this price advantage on to our customers.