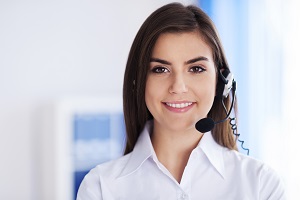 Service hotline
Support and counselling via: +49 (0) 2562 917171 Mon - Fri: 10:00 am - 5:00 pm
Sat: 10:00 am - 3:00 pm
info@ninos-naturstein.com
Floor tiles semi polished
Semi-Polished floor tiles: Alternating between polished and matt surface
When choosing floor tiles, there are not only black and white, matt or polished. Semi-Polished floor tiles are an ideal alternative if you want to combine the natural look of matt tiles with the exclusive shine of polished tiles.
This is how semi-polished floor tiles look in your rooms
The polished floor tiles are produced using a complex process. Depending on the viewing angle, the light either appears on the surface or hides in the matt structure. During production, only tenths of a millimetre are polished, the rest of the floor tiles remain matt. The interplay of the different surfaces is a real eye-catcher in any room. Polished floor tiles are easier to maintain than shiny, polished porcelain stoneware tiles. Fingerprints and water streaks become invisible in the matt structures. In addition, these floor tiles offer better slip resistance.
We have semi-polished floor tiles in the following dimensions: 
- Floor tiles 30x60 cm
- Floor tiles 60x60 cm
- Floor tiles 75x75 cm
- Floor tiles 80x80 cm
- Floor tiles 120x60 cm
- Floor tiles 100x100 cm
An exclusive selection of semi-polished floor tiles at Ninos Naturstein & Fliesen
We can offer you semi-polished floor tiles in a selected range. Our Feel Graphite floor tiles, for example, look very elegant and can be used both as wall coverings and as floor tiles. They are made of porcelain stoneware, very easy to maintain and can be combined very versatile with your furniture due to their graphite colour.
We manufacture skirting boards for you directly from the tile
On request, we can cut the skirting boards directly from the tile for you. Skirting boards form a very beautiful finish. This allows you to create a harmonious transition from the floor tile to the wall. The skirting board also protects the wall from moisture, especially in wet rooms. The attachment of skirting boards to the semi-polished floor tiles is also possible afterwards.
Choose the tile of your choice at a favourable price-performance ratio
We have semi-polished floor tiles in different price ranges for you in our offer. We purchase the tiles from large, well-known manufacturers and top brands. We show absolute transparency in the delivery process of our semi-polished floor tiles from Spain, Italy and Germany. We do without the middleman and can, therefore, offer you our products at a very favourable price.
Have a look at the advantages of our semi-polished floor tiles: 
- High-quality tiles from Germany, Italy and Spain, among others
- Exceptional design with matt and glossy textures
- High slip resistance
- High-quality processing from porcelain stoneware
- Europe-wide and fast delivery possible