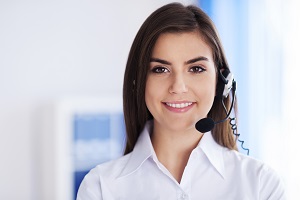 Natural stone wall tiles –wall covering of a different kind
Because home is the best place on earth
To clad a wall with stone is anything but new. Tiles have always covered the walls in bathrooms all throughout Germany. What is new however: wall tiles are nowadays often made of natural stone, and are now found in all other living areas in the house, too.
 
Natural stone wall tiles in the living room – because atmosphere is important
A somewhat extravagant slate wall in the living room? A wall with beautiful earth-brown sandstone as background to an open fireplace? Or simply a ledge covered with marble tiles? The extraordinary becomes ordinary. What was formerly only seen in designer homes and interior design magazines is now found in an ordinary living room.
 
Natural stone wall tiles in the kitchen
Before using any wall tiles made of natural stone in the kitchen, for instance to cover the wall between hanging cabinets and countertop, you need to make sure to use a natural stone that is easy to clean. Recommendations are varieties such as basalt or granite. In addition, the use of limestone and sandstone, properly pre-treated with a thorough impregnation, is safe as well. The variety of colours and the number of possible shapes and cuts of the tiles are almost without limit.
 
The new look of your bathroom – thanks to an upgrade with wall tiles made of natural stone
In the bathroom, it is especially important to select a stone that does not absorb a lot of moisture and that is resistant to damage by water, either through the direct contact with it or through the increased humidity. Here, the particular recommendation is to use stones with a high density. It is no wonder that in this respect, granite and marble have become increasingly popular in the last few years. At Ninos Naturstein & Fliesen you will not only find in our product range the perfect stone for your bathroom, you will also find all the necessary information regarding care and protection of your natural stone wall tiles, based on our years of experience.
 
Natural stone wall tiles from the expert – because high quality and low price are no contradiction
We do not only have in our warehouse, a huge selection of natural stone tiles in all sorts of shapes and colours, we can also give you all the information and recommendations for each type of stone, tile or cut. Moreover, because we are a direct distributor, we omit the inflationary step of intermediary trade. This way, you receive the best products, already quality-controlled by us on site at each quarry worldwide. Of course at particularly low prices. Our excellent business contacts enable us to fulfill even unusual wishes of our customers.  
Feel free to browse our comprehensive product range and to create your dream of a living room, kitchen or bathroom with beautiful natural stone wall tiles. At Ninos Naturstein & Fliesen, design dreams come true.