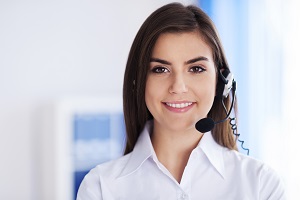 Service hotline
Support and counselling via: +49 (0) 2562 917171 Mon - Fri: 10:00 am - 5:00 pm
Sat: 10:00 am - 3:00 pm
info@ninos-naturstein.com
Floor tiles concrete look
Concrete look floor tiles for futuristic rooms with style
If you are looking for modern and timeless tiles, floor tiles with a concrete look are exactly the right choice. They create a trendy furnishing style and bring an industrial charm to private and commercial rooms. Concrete look floor tiles are designed in a grey design that can be wonderfully combined with futuristic furniture.
Urban charm for lofts and prestigious office space
Floor tiles with a concrete look can be integrated into various rooms in a variety of ways. They create urban charm and are particularly suitable for large-area tiles in lofts and spacious offices. In particular, large-format concrete look floor tiles unfold their effect in large and light-flooded rooms.
How do I best integrate concrete-look floor tiles into my rooms?
Our concrete look floor tiles are available in different colour nuances in beige, grey or with a greenish or brownish feature. This subtle look needs a colour feature in order to really stand out. For example, combine grey floor tiles with a sofa in a bright red or with home accessories such as coloured floor vases, sofa cushions or pictures on the wall.
What is so special about Ninos Naturstein & Fliesen?
We attach great importance to an exclusive selection of quality tiles, which we can offer you in various colours and sizes. The large size floor tiles are particularly trendy and they are especially suitable for large and spacious rooms. But even concrete look floor tiles in smaller sizes can significantly change the look of the room.
The following dimensions of our floor tiles are available in concrete look:
- Floor tiles 30x60 cm
- Floor tiles 60x60 cm
- Floor tiles 75x75 cm
- Floor tiles 80x80 cm
- Floor tiles 120x60 cm
- Floor tiles 100x100 cm
Our tile tip: The darker the floor tiles look, the better they are suitable for small rooms. For larger rooms, the concrete look floor tiles should be lighter. This optically enlarges the room.
Concrete-look floor tiles from Ninos Naturstein- & Fliesen
Benefit from our favourable prices when buying concrete look floor tiles. We do without the expensive intermediate trade when selling our products and are happy to give the price advantages to our customers.